Bring your cosplay to life with electric moving ears
| | |
| --- | --- |
| | |
| | 5 movements, based on sound and head tilts |
| | Seamless attachment with magnets (with and w/o a wig!) |
| | |
FREE SHIPPING WITH DHL OVER $199
Get your order in 2-5 days
SATISFACTION GUARANTEE

30 day full refund policy
Bring your cosplay to life with electric moving ears!
| | |
| --- | --- |
| | |
| | |
| | Move based on sound and head movement |
| | Seamless attachment with magnets |
| | Works with and without a wig |
FREE DELIVERY - SHIPPING IN MAY

Economy shipping included, express shipping available
SATISFACTION GUARANTEE

30 day full refund policy
Tested by some of the best
They really went above and beyond for these. (...) I'm listening to myself talk about it, and I'm trying to find something wrong with them, but I really can't. They're so cool
The ears are amazing, so freaking cool
It's a really cool, I've really enjoyed using these! (...) Everything that Cosgear puts out is incredibly cool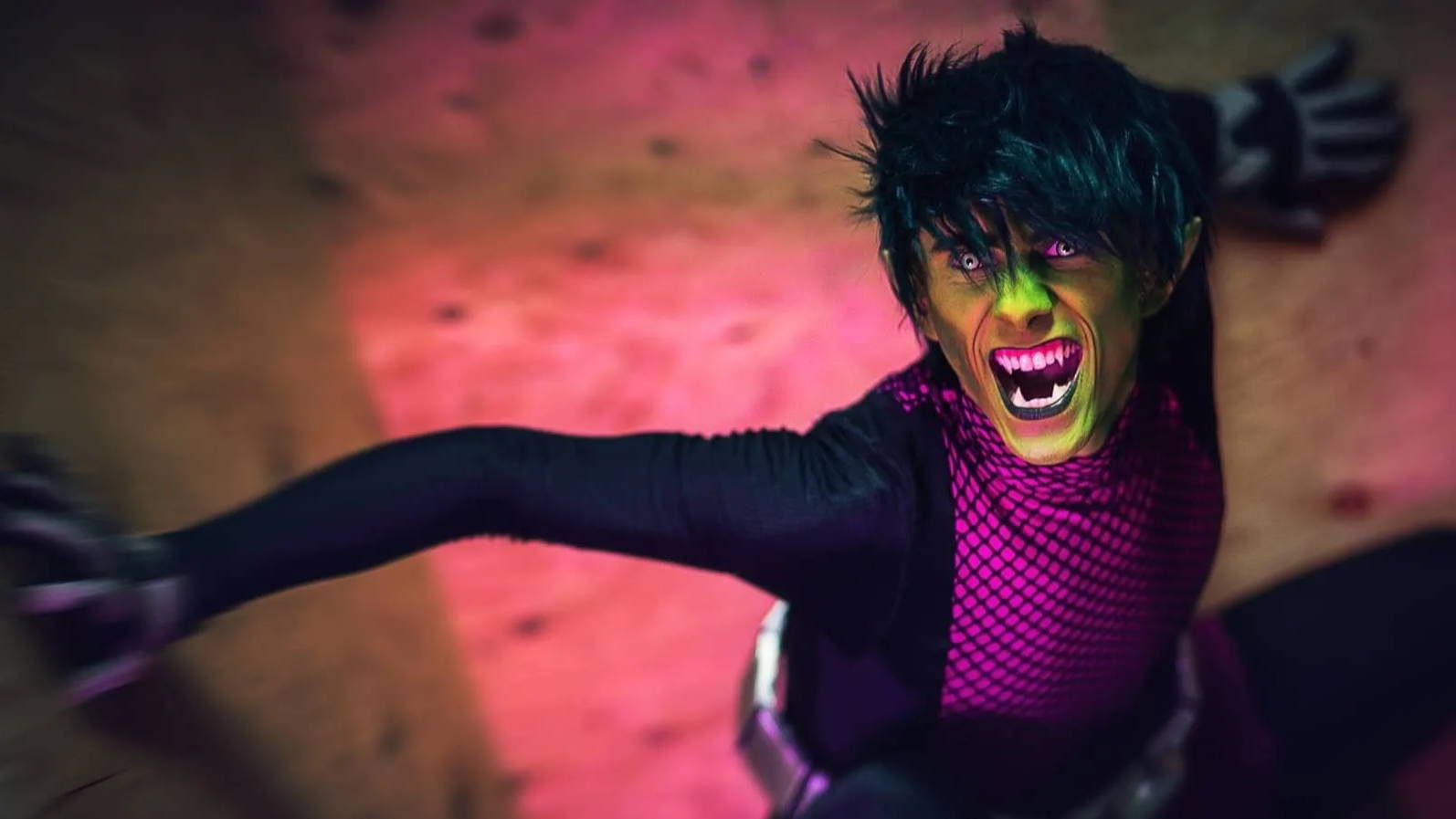 "They really went above and beyond for these. (...) I'm listening to myself talk about it, and I'm trying to find something wrong with them, but I really can't. They're so cool"
5 Different Modes
To cycle between modes, simply press the Mode button. Modes activate in the following order:

- Mode 1: Natural
An automatic mode with medium speed and movement range, the perfect default!
- Mode 2: Sound
A mode reactive to sound input from you and your environment, the most fun for experimenting with!
- Mode 3: Rave
An automatic mode with maximum speed and movement range, ideal for showing off the Cosears' full potential!
- Mode 4: Tilt
A mode reactive to your head tilting, best for control of expressive movement in loud (or super quiet) areas!
- Mode 5: Relax
An automatic mode with subtle speed and movement, excellent for showing off just a little life in casual settings!
Reacts to sound and head tilts
Sound Activated Movement
A microphone instructs the ears to make a swift, snap motion in reaction to noise. The louder the sound, the more dramatic the movement! Try everything from snapping to clapping to cheering!
Head Tilt Activated Movement
An accelerometer instructs the ears to move as you tilt your head from side to side. This will allow you to control the ear movement while not relying on a sound stimulus, perfect for curious exploring and expressive reactions!
The Cosears's magnets combine with our Cosband or our included metal headband to quick, adjustable attachment suitable for all shapes and sizes!
Works with and without a wig
Under a Wig: Cosband
Our magnetic Cosband has already been added to thousands of Cosplayers' arsenals, and now they work with the moving Cosears too! Place the adjustable elastic, velvet headband on your head under a wig, and the powerful magnets will allow the Cosears to snap on even through the hair fibers!
With Your Hair: Metal Headband
We have created a brand new metal headband with adjustable metal clasps to make wearing your Cosears without a wig easy!
Cosplayers are resourceful and can make a single product go a long way. That's why we've designed the Cosears to allow for interchangeable covers with a wide variety of shapes! Not sure where to start? We have included a set of cat ear covers with your purchase, and have many more covers, custom service, and patterns in our store!
The Cosears are only 3.1" long, but house all of the electronics needed to work. They have just a small connecting wire that's easy to hide if desired. No external battery, no remote, no clips, no hassle!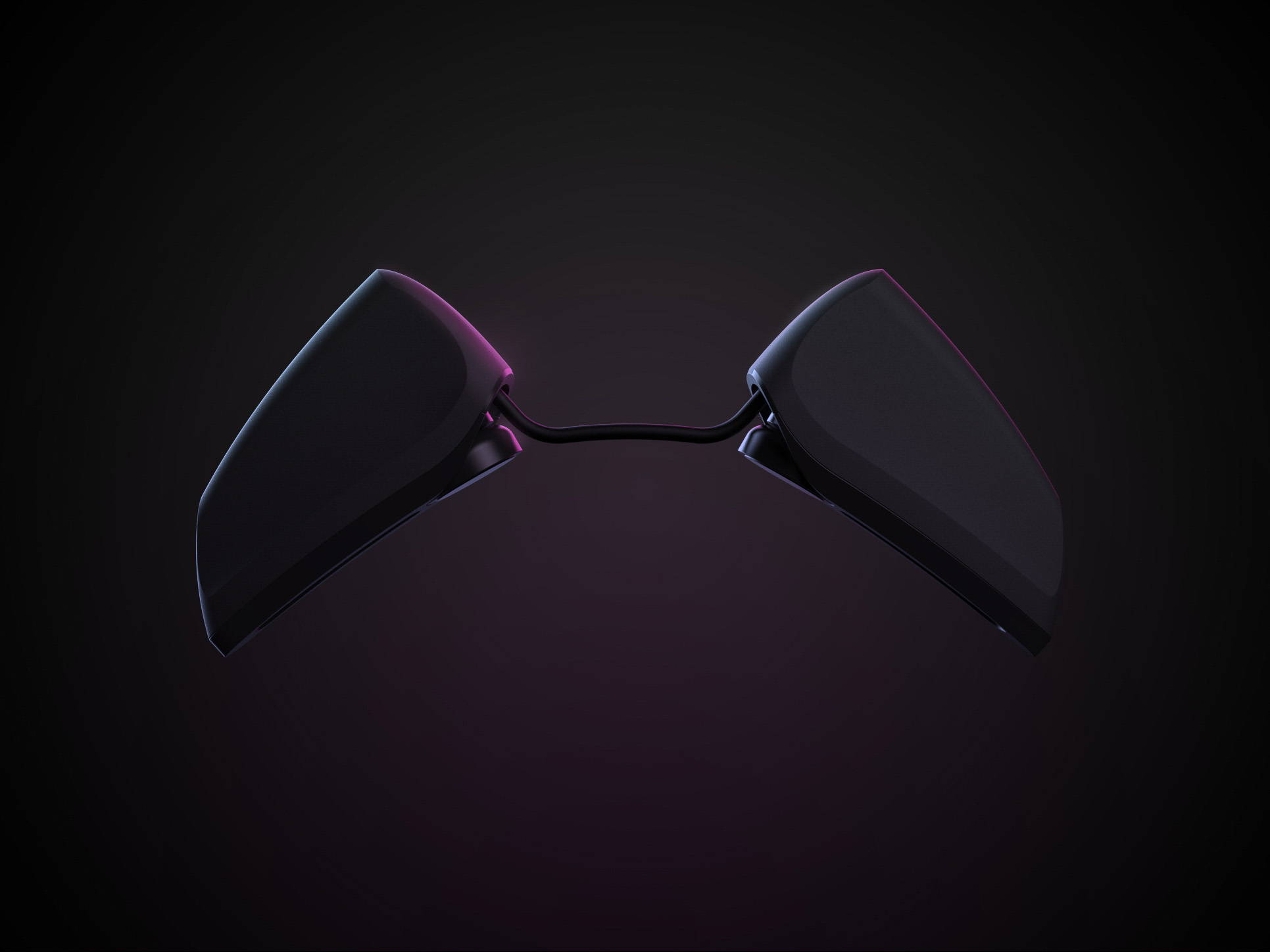 1 set of Cosears
1 Cosband Pro headband
2 sets of magnets of different strength and thickness
1 metal headband - for when not wearing a wig and the Cosband
1 USB-C charging cable
1 pair of black fur cat ear covers
Cosgear stickers!
The Cosears have electric motors and are synched to each other with a connecting wire. The ears rotate from the inner corner, and an attachment can be purchased to change them to rotate vertically instead of laterally. The Cosears have 5 different modes that vary in their movement speed and range, as well as the stimulus to which they respond (sound, movement, and automatic). You can see a demonstration of the movement for each mode here.
Does the Cosears move when you are standing still?
Yes! Three of the Cosears' five modes will make the ears move automatically - mode 1 (Natural), mode 3 (Rave) and mode 5 (Relax). The only thing you have to do is turn them on with the power switch, and they'll move on their own even though you're standing standing still!
How long will the battery last?
Cosears run on rechargeable batteries, and are fully charged in 1-2 hours. Depending on which one of the 5 modes you are using, the Cosears' battery will last about 4-8 hours of continuous use.
Are the Cosears waterproof?
No, the Cosears are not waterproof. Keep them away from water and humidity, and cover them with something waterproof when needed, like if you walk outside when it is raining.
I am having troubles with the metal headband
The Cosears are intended for hard core cosplaying, and using the included Cosband pro. The steel hairband is inteded for more casual use. To get the best experience, make sure the spacing between the ears is about the same as the length of the cable. Place them straight on the band.
Do the Cosears come with ear covers?
Yes, the Cosears come with a ready-to-wear set of black fur cat ears, so you are able to start wearing them right away.

You can also purchase other ear covers from us, there will be six different to choose from, and they can also be used right out of the box!
Can I use my own ear covers with the Cosears?
Absolutely! The Cosears are made to be used together with your own amazing costumes, a free ear pattern is even included in the box to get you started.
Can I extend the ear's heigth and width with my own ear covers?
Yes, you can build and create different size and shape covers for your Cosears, but there are of course some limitations to how heavy and big they can be without interrupting the movement.
We have tested the ears with triangular covers that are 24cm/9.5 inches tall, 20cm/7.8inches wide, and weighs 50grams/1.75 U.Z o.z, with a normal ear placement on the head with great success. Stay within these measurements, and you should be good. Ears of a larger size than this, or with another placement on the head might influence the movements speed and/or range.
How can I use the Cosears for different cosplays?
The Cosears are designed to have interchangeable covers, so you can basically have multiple moving ears without needing multiple Cosears. Create as many covers you like, or check out our ready-to-wear ear covers from our shop!
How long is the cable between the ears?
The cable is 8 cm / 3.1 inches long.
How heavy ear covers can the Cosears carry?
This will depend on how the ears are placed on the head, how big the ears are, and where on the ear itself it is most heavy.
We do recommend using lightweight fabrics and materials when creating your own ear covers, the bigger and heavier - the more it could disrupt the ears' movement. We recommend a maximum cover weight of 50 grams/1.75 US o.z per ear.
How do I attach the Cosears?
You have two options:

1. Use the included Cosband Pro (our magnetic headband) underneath your wig and easily place the Cosears on top. Just make sure the magnets in the Cosband are placed where you want the ears to be before putting on your wig.

2. Place the included thin metal headband on your head, like a regular hair hoop, and easily place Cosears on top. You can adjust the magnets on the metal headband as you like.
Can I use the ears without a wig?
Yes, in addition to the included Cosband pro (our magnetic headband), we have included a thin metal headband in the package. This metal headband has adjustable magnetic clasps attached so you easily can place the ears where you'd like! This way you can use the ears with or without a wig.
Do the Cosears make sound when they move?
Yes, the Cosears make a small motor sound when moving, though it generally inaudible from more than 3 feet/1 meter away.
What are the dimensions of the Cosears?
The left and the right ear measures the same. Dimensions of one of the ears are as follows:
Height: 5 cm/1.95 inches
Length: 8 cm/3.15 inches
Width: 3 cm/1.18 inches
| | |
| --- | --- |
| | |
| | |
| | 3x5x8 cm/ 1.1x1.9x3.1 Inches |
| | The Cosears are not waterproof or water resistant |
| | 1 pair of ready-to-wear black cat fur ear cover are included |
| | 4-8 hours of continuous use, depending on mode |
| | The ears can hold 1,75 ounces/50 grams of fabric and maintain great movement |
| | 8 cm / 3.1 inches between the ears |
| | Barely noticeable from 1 meter. You will hear some motor noise when placed on your head |