Cosears Production update #9
I finally have some good news (for real this time)! Will also keep it short this time.

We received the final parts on Friday and they worked great! We have been working around the clock since then, doing the assembly. We are on schedule, and will begin shipping your Cosears on monday!

The schedule is still the same, you can find that below the picture of Hans, Joar and me assembling Cosears.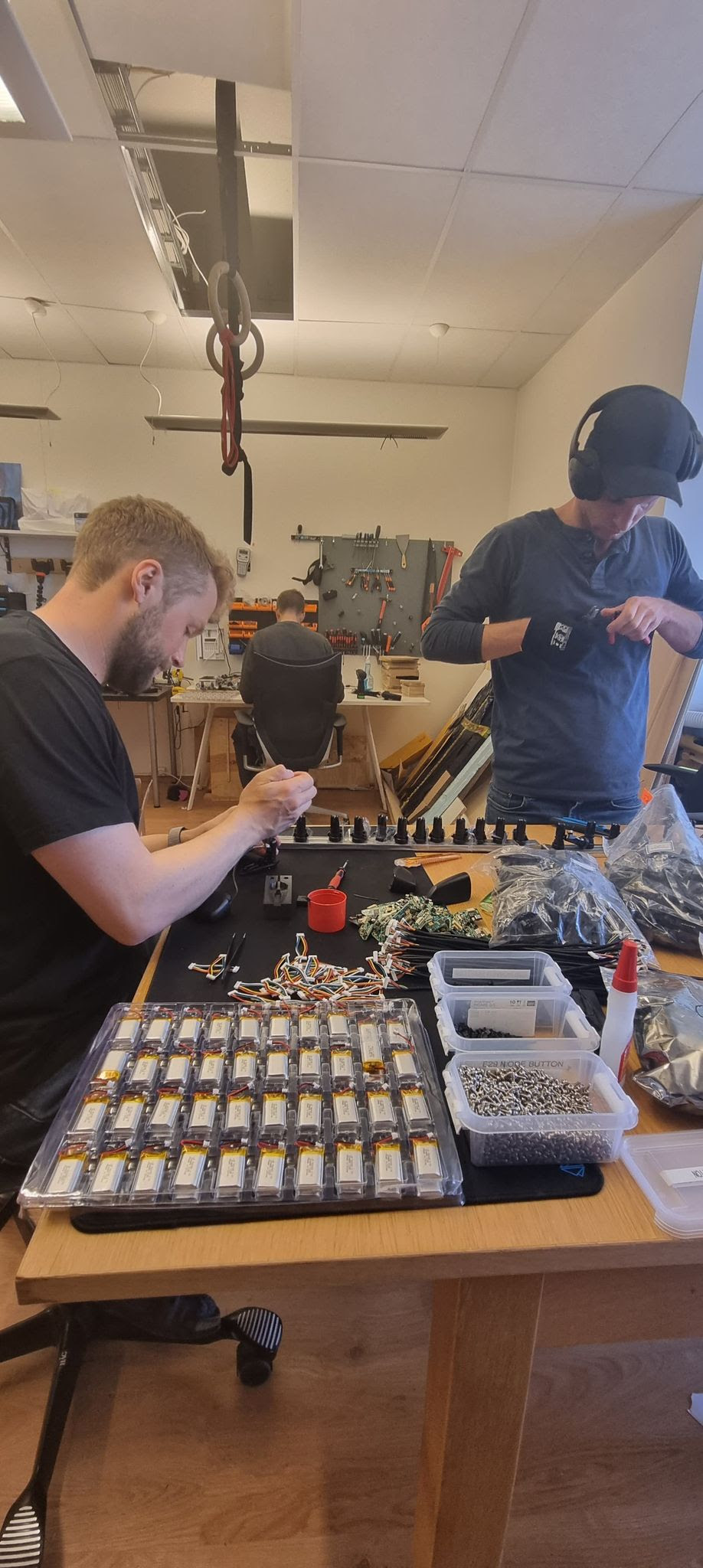 This gives us the following schedule:
May 23rd: Shipping of orders: #6149 - #6313
May 24th: Shipping of order: #6314 - #6809
May 25th: Shipping of orders: #6810 - #6995
May 30th: Shipping of orders: #6996 - #7068
We are so happy to finally be able to get you your Cosears!
We truly appreciate your continued support and patience.
All the best from the Cosgear Team
Vetle, Hans, Joar, Vilde, Ole Kristian and Hendo